School day and equipment
The School day at West Exe School starts at 8:35 in the morning and finishes at 3.05/4.05, depending on after-school clubs or KS4 period 6 lessons. The structure of the School day has been designed to ensure that 5, 1 hour lessons form the core of learning activities, with after-school, break-time and before-school activities offered to students.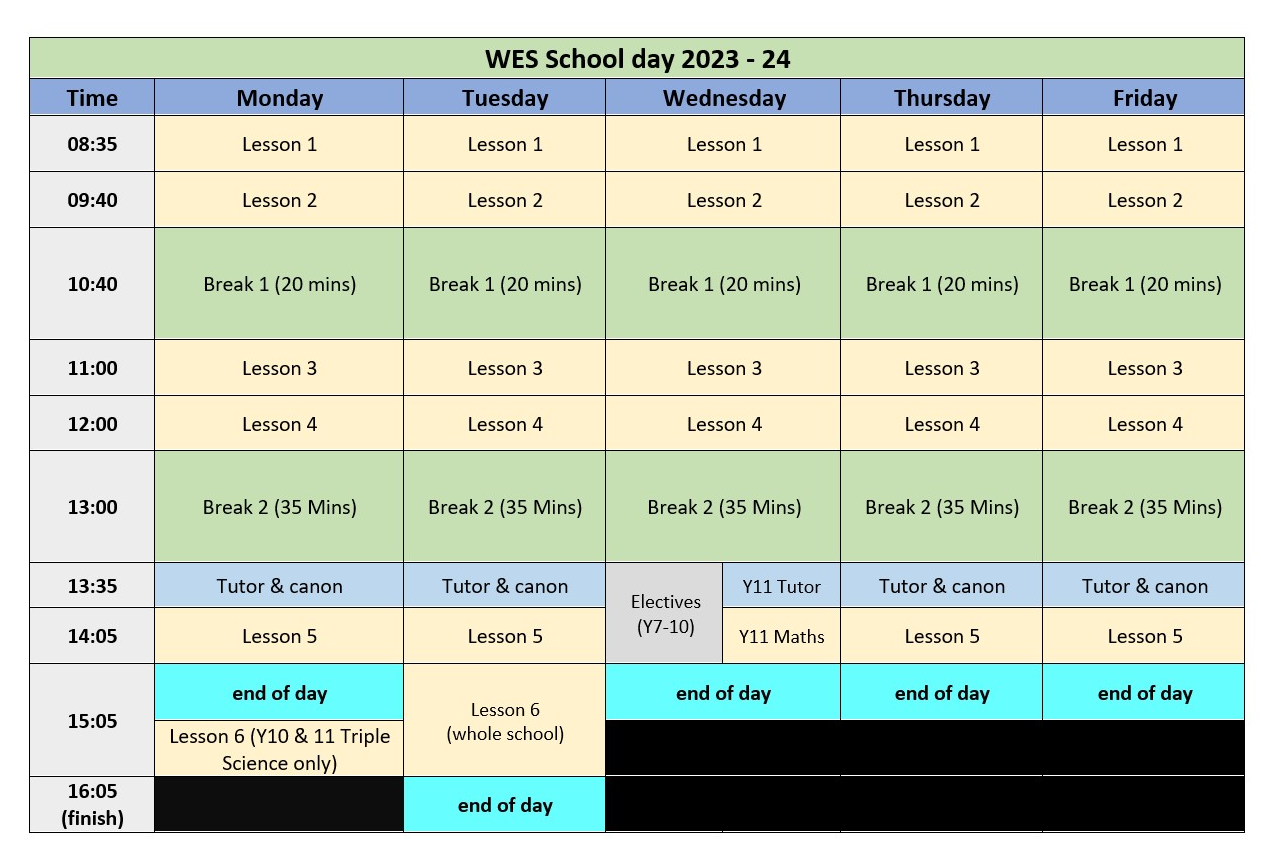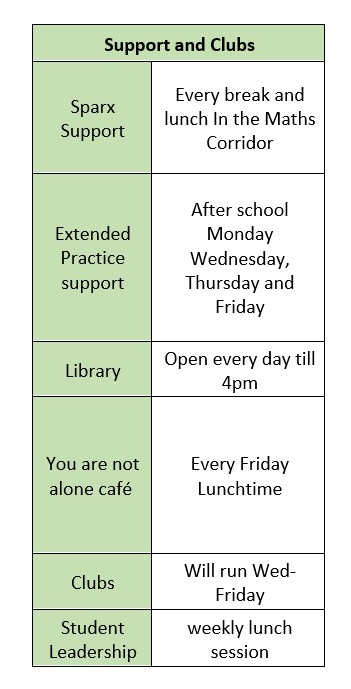 Equipment and bags:
School Bags: Students must come to School with a sturdy bag.
The bag must be of a suitable size to hold their West Exe Knowledge Organiser, School folder (34.5cm x 24.5cm), planner, pencil case (33.5cm x 12.5cm), equipment and books. The dimensions of the bag should comfortably contain all of these items plus any other equipment and should therefore be a minimum of 38cm x 28cm.
Equipment: The following equipment is required, and must be brought in to School each day in a clear plastic pencil case which is big enough to fit all the items listed below:
• 2 x Black or Blue Pens
• Green Pen
• Pencil
• Ruler, 30cm
• Rubber
• Sharpener
• Calculator
• Protractor
• Compass
• Glue Stick
• Headphones in addition
Students will receive an oversized-A4 plastic folder, a Knowledge Organiser and a Planner, which will be distributed by their Tutors on the first day of term, together with a reading book, which they can provide from home or borrow from the School Library.